International Exchange in Yokohama
Children from Odesa's Judo Club Return to Ukraine After their Visit to Yokohama (August 26)
The displaced children from Odesa's judo club, who stayed at the JICA Yokohama Center during their 40 days in Japan, returned home to Ukraine.
Staff from the City of Yokohama, including Deputy Mayor Shiro and Director General Hashimoto, and people from the Yokohama YMCA, Yokohama Judo Association, and JICA Yokohama Center who supported the children during their stay came to bid the group farewell.
The children's coach gave a farewell speech on behalf of the children, expressing their wish to visit the beautiful and friendly city of Yokohama again in the future as well as their gratitude for the thorough support they received during their stay. As the bus drove away, the children and the farewell party waved to each other, looking forward to the day they can meet again. *They arrived back in Odesa on August 28.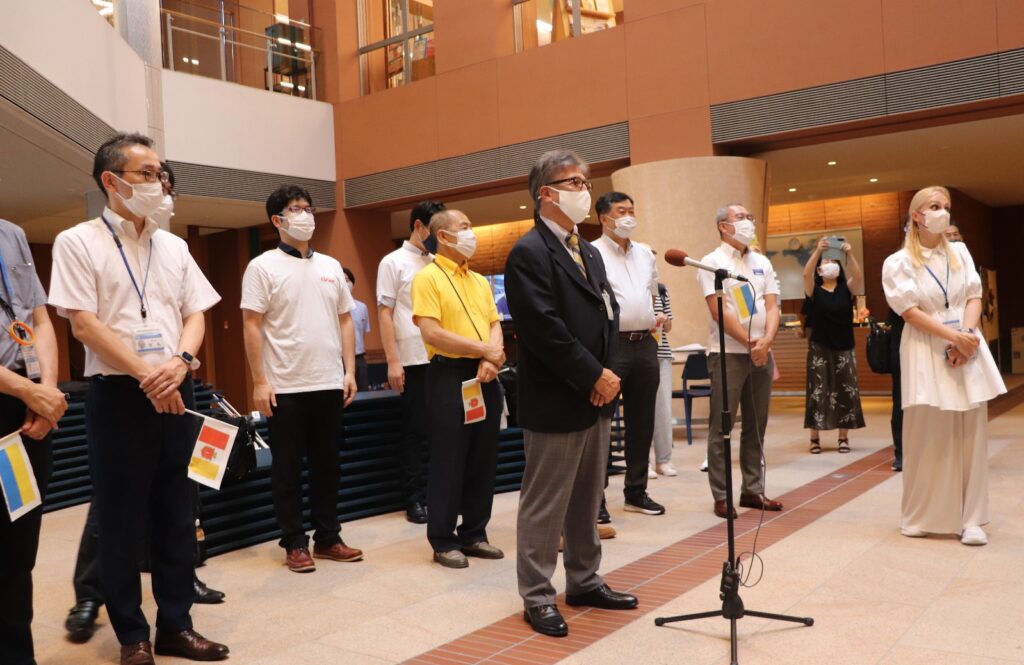 International Exchange in Yokohama