International Exchange in Yokohama
Judo Olympic medalists Mr. Inoue and Mr. Haga coach displaced children from Odesa judo club (August 24)
On August 24, the Independence Day of Ukraine, a group of children and their coaches from a judo club in Odesa, who were staying temporarily in Yokohama, received first-hand instruction from Mr. INOUE Kosei and Mr. HAGA Ryunosuke, both judo Olympic medalists. This special event was organized with the cooperation of Mr. Inoue, who is an ambassador for HEROs, a program run by the Nippon Foundation that supports athletes in contributing to social change through community engagement.
Students from Keio High School and Zushi Kaisei High School, as well as Asano Junior and Senior High Schools, joined the training session. The groups practiced basic throwing techniques and engaged in some "randori" freestyle sparring.
Following the training session, Mr. Inoue and Mr. Haga spoke to the children and answered their questions.
The event provided a meaningful experience for the children, and afterwards one child from Odesa said, "I am glad to be taught by athletes I admire."
*Masks removed only for this photo.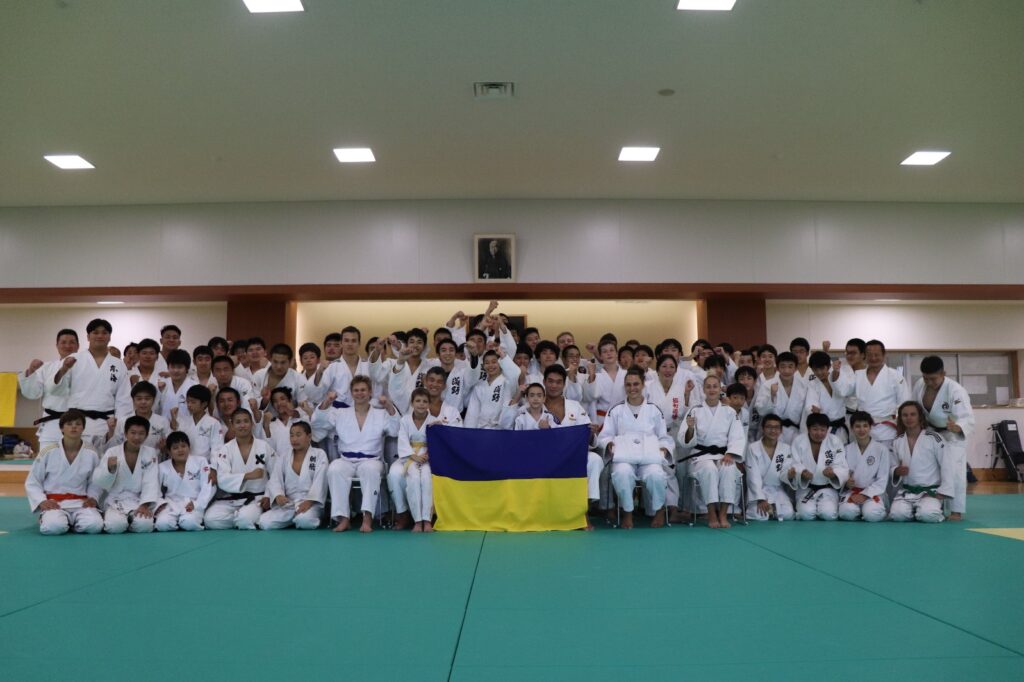 International Exchange in Yokohama