International Exchange in Yokohama
Displaced children from Odesa judo club practice with peers at Toin Gakuen (August 19)
On August 19, a group of children and their coaches from a judo club in Odesa, Ukraine, who were temporarily staying in Yokohama, visited Toin Gakuen for a joint practice session with the boys' judo team, which qualified for this year's All-Japan Judo Championships (Inter-high). Mr. MURAO Sanshiro, Toin Gakuen alum and winner of the Asian Senior Championships, also attended the practice.
The groups practiced basic pinning and throwing techniques, engaged in some "randori" free-style sparring, and afterwards enjoyed an informal get-together. Looking back on the experience, one of the children from Odesa shared that, "I want come to Japan and do judo again." A Toin Gakuen student reflected, "I'm thankful that we have a place where we can do judo, and I want to keep training hard."
*Masks removed only for this photo.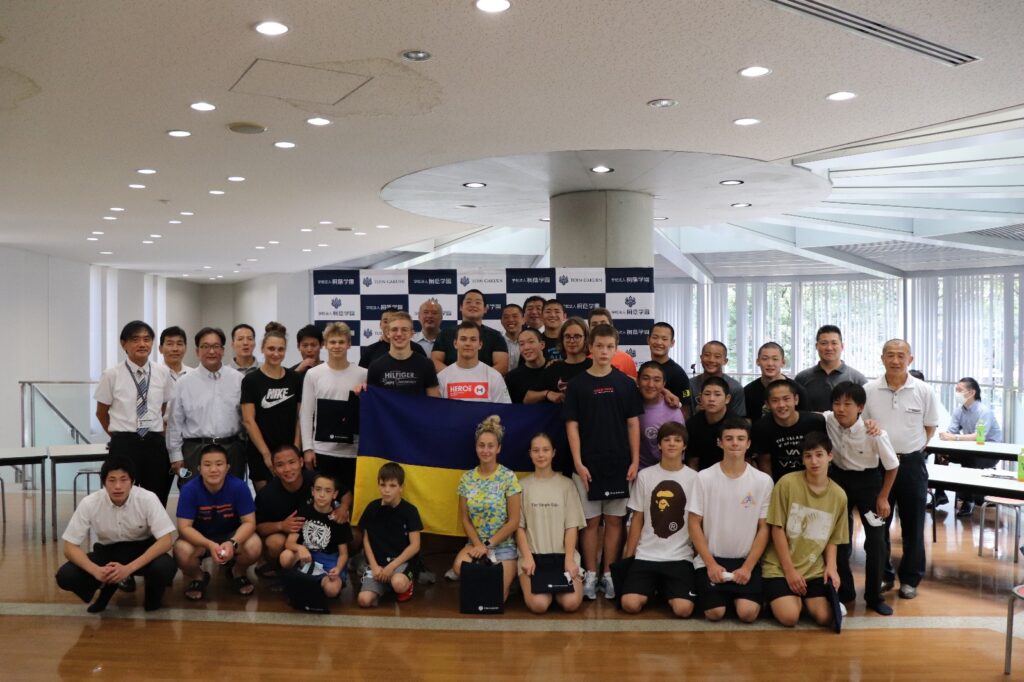 International Exchange in Yokohama