International Exchange in Yokohama
Displaced children from Odesa judo club invited to visit Hara Model Railway Museum (August 18)
On August 18, a group of children and their coaches from a judo club in Odesa, Ukraine, who were temporarily staying in Yokohama, were invited to visit the Hara Model Railway Museum. Telecommunications company KDDI CORPORATION proposed this event as a fun experience for school-aged children as part of its corporate social responsibility activities. Displaced Ukrainian children and their parents enjoyed the traditional Japanese-style rice-planting experience the company had proposed in May, and the museum also engaged the children with its intricate dioramas.
After the museum visit, the group was invited to the Disaster Prevention Center, a facility also located in the Yokohama Mitsui Building. They listened intently to the professional explanations about Japan's safety management techniques during a guided tour.
In the afternoon, they moved to the Ukrainian Community Café "Друзі" ("friend" in Ukrainian) for an arts & crafts workshop organized by the Yokohama YMCA. They carefully applied colors to "Ukiyo-e" designs on "washi" paper to create paper lanterns.
Despite the busy program, the children showed no signs of exhaustion They in fact seemed relaxed and full of innocent smiles throughout the fulfilling day. This event, and others benefiting evacuees from Ukraine, is thanks in large part to the warm support of many companies and organizations in Yokohama.
*Masks removed only for this photo.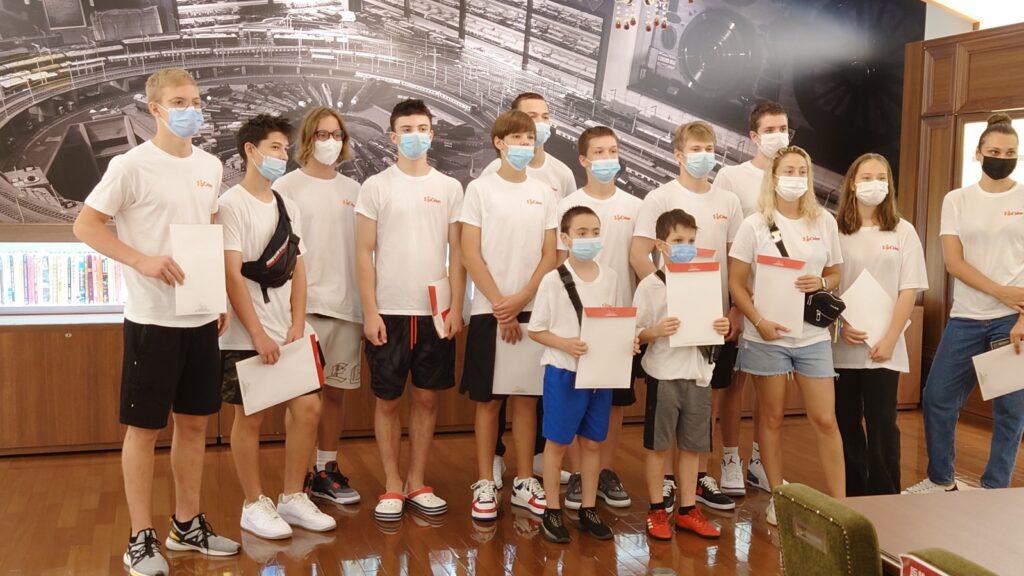 International Exchange in Yokohama