International Exchange in Yokohama
Displaced children from Odesa judo club visit Kodokan, the Mecca for judo (August 5, 10)
On August 5 and 10, a group of children and their coaches from a judo club in Odesa, Ukraine, who were staying in Yokohama temporarily, visited Kodokan in Bunkyo-ku, Tokyo, a significant spot for judo fans and athletes from around the world.
On August 5, they toured the Kodokan museum listened to a lecture about Kano Jigoro Shihan, who is called the father of judo and has ties to Yokohama, before a practice session.
On August 10, the President of Kodokan, Mr. Haruki UEMURA, taught them directly. The children eagerly asked questions, and the president kindly took the time to answer every child's question individually.
*Masks removed only for this photo.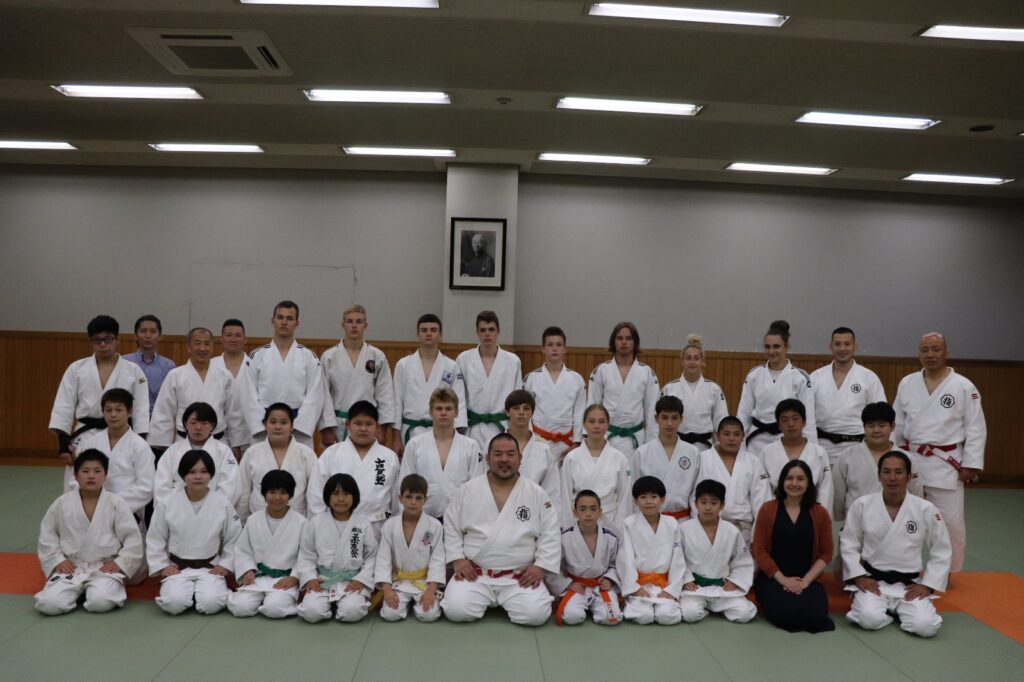 International Exchange in Yokohama