International Exchange in Yokohama
Children from Odesa judo club meet Mayor Yamanaka (July 28)
On July 28, a group of children and their coaches from a judo club in Odesa, Ukraine, who were temporarily visiting Yokohama, met with Mayor YAMANAKA Takeharu at City Hall. The Ambassador of Ukraine to Japan, H.E. Mr. Sergiy KORSUNSKY, and the head of Odesa's International Affairs Office, Ms. Oksana CHERNOVA, also joined the meeting to welcome the group, along with representatives from local organizations supporting the group's activities: Yokohama YMCA, the Yokohama Judo Association, and JICA Yokohama.
The children shared their experiences and thanked the organizers, with one child expressing how they were happy for the chance to learn about Japan.
*Masks removed only for this photo.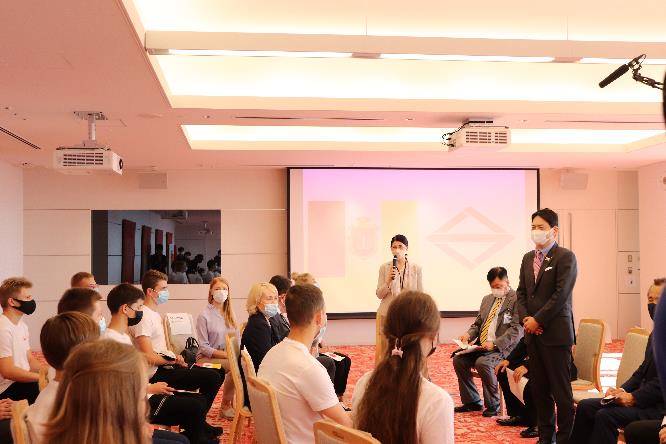 International Exchange in Yokohama